Reminder: there is no school Monday, September 6 in observance of Labor Day. Enjoy the three-day weekend!!
Pecos Cyber Academy (PCA) proudly presents the Supplemental Enrollment Program. As an approved member of the New Mexico Virtual Course Consortium (NMVC²), PCA is committed to connecting and expanding access to learning opportunities for students and families as a supplemental course provider. PCA invites you to join our Supplemental Enrollment Program, to provide equitable access to expanded and high-quality curricula taught by New Mexico-Certified Teachers. Please reach out with your questions.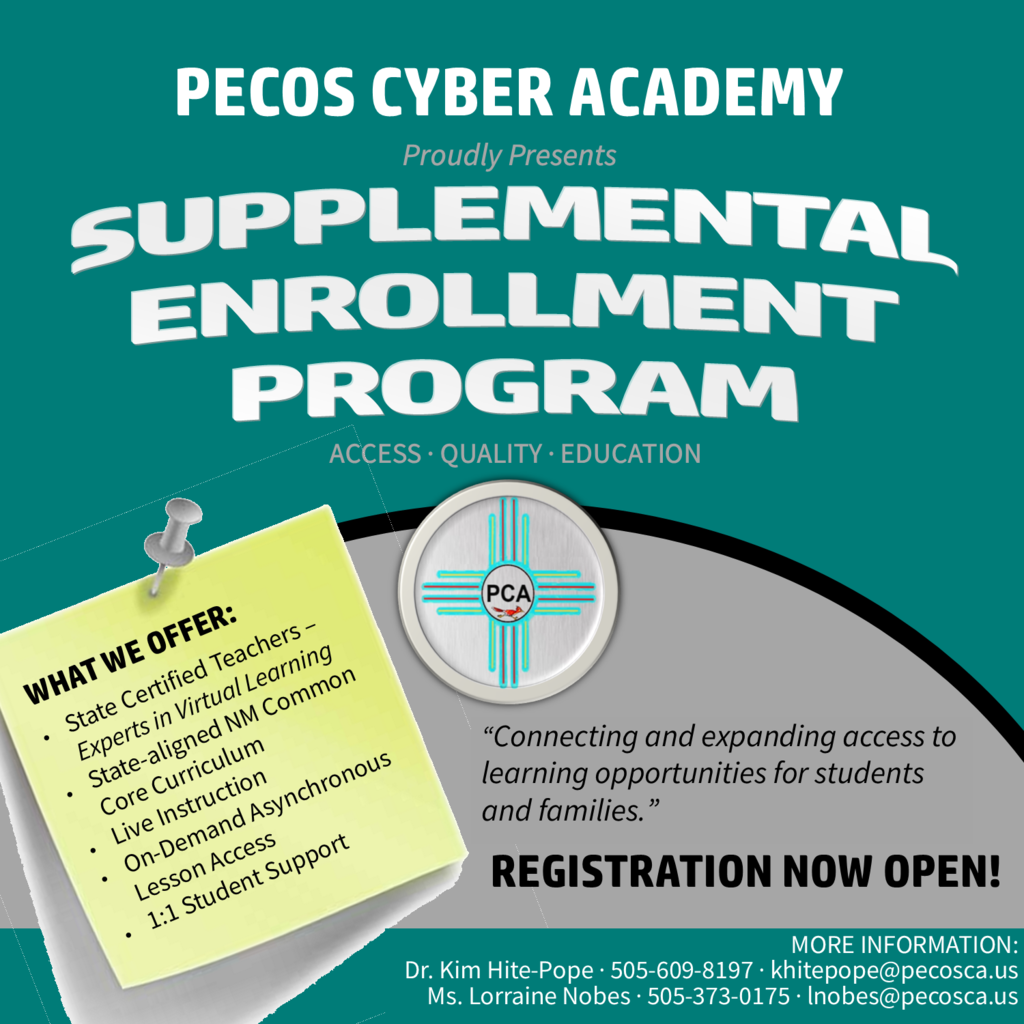 Please be sure to enter your student's attendance every day. 30 hours each week are required.

STAR testing for reading and math is occurring this week. Please make certain your student connects with teachers to get these important data points.

Welcome calls are happening! Teachers are excited to talk to students and learning coaches. Please return our call if we miss you.

We are excited for our new website and app! Stay tuned for updates!