PCA wants to wish all students, families, and staff a very happy holiday season. School will not be in session from December 20 through January 3. We will see you next year on January 4. Please watch your webmail for information from your teachers for the first day of the second semester. #pecoscyberacademy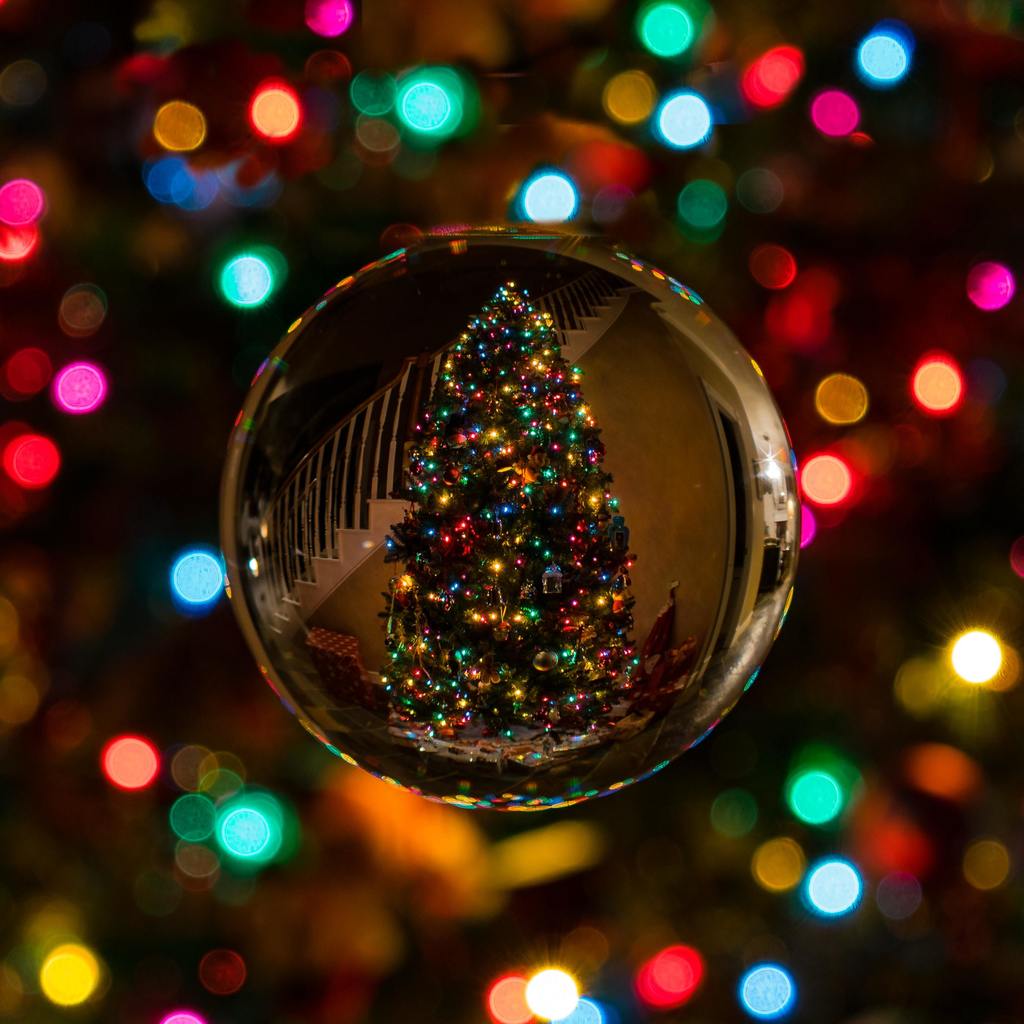 Happy Thanksgiving! PCA is thankful for our students, families, teachers, and staff. There will be no school November 24-26 in observance of the Thanksgiving holiday.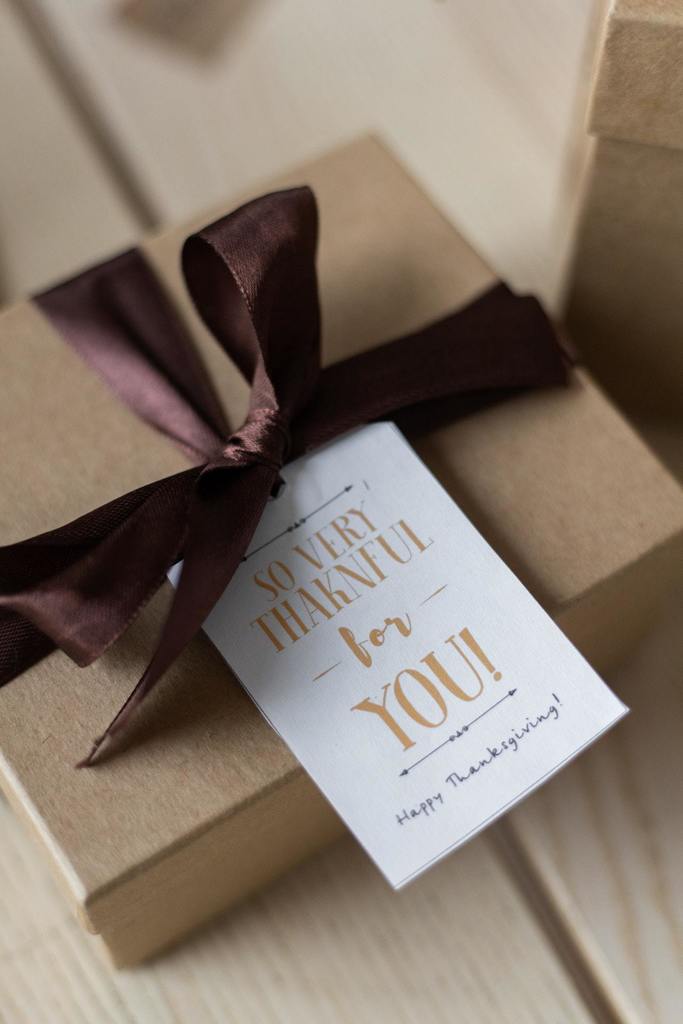 Reminder: there is no school Thursday, November 11 in observance of Veteran's Day. This is a perfect day to continue working if students need some extra time to catch-up.

PCA has heard about many technical issues with both Connexus and Live Lesson this morning. Live Lesson does appear to be working now. If your student has a live lesson today, please have them join it.

Reminder: There is no school Monday, October 11. If your student is behind, please use this day to catch up. Progress reports will be sent Tuesday, October 12.

Reminder: Friday, October 8 is the end of the first quarter. Progress reports will be sent out on Tuesday, October 12.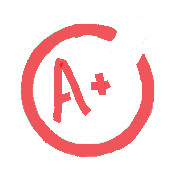 Reminder: there is no school Monday, September 6 in observance of Labor Day. Enjoy the three-day weekend!!

Pecos Cyber Academy (PCA) proudly presents the Supplemental Enrollment Program. As an approved member of the New Mexico Virtual Course Consortium (NMVC²), PCA is committed to connecting and expanding access to learning opportunities for students and families as a supplemental course provider. PCA invites you to join our Supplemental Enrollment Program, to provide equitable access to expanded and high-quality curricula taught by New Mexico-Certified Teachers. Please reach out with your questions.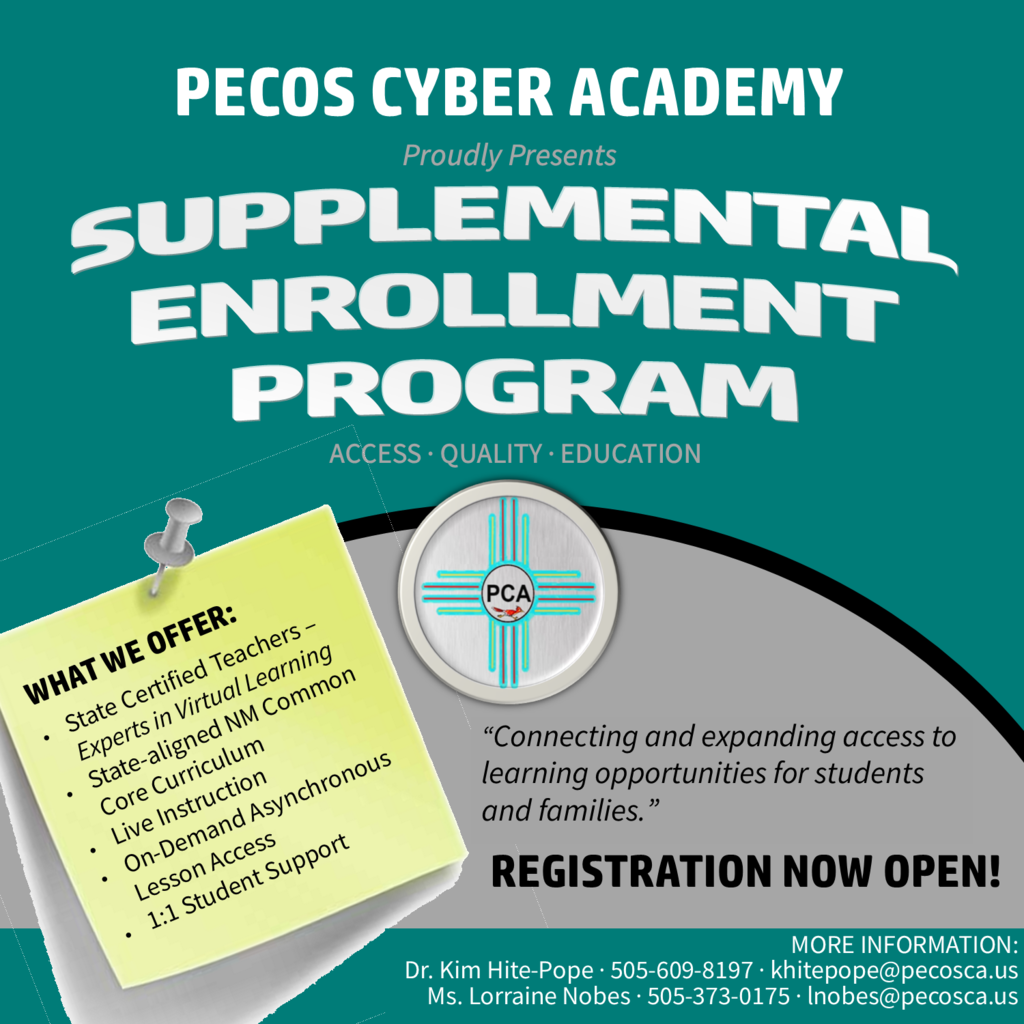 Please be sure to enter your student's attendance every day. 30 hours each week are required.

STAR testing for reading and math is occurring this week. Please make certain your student connects with teachers to get these important data points.

Welcome calls are happening! Teachers are excited to talk to students and learning coaches. Please return our call if we miss you.

We are excited for our new website and app! Stay tuned for updates!